Rescue Appliance
Specialist Rescue Support appliance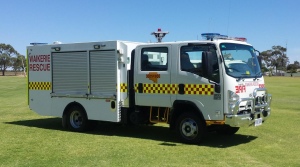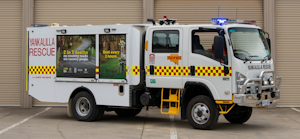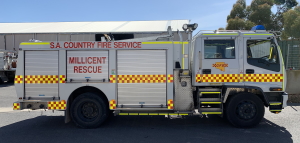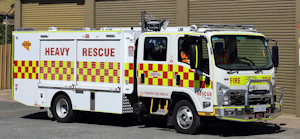 Rescue appliances are specialist units, carrying all items required in assisting with the extrication of casualties from Road Crashes. There are a few stand alone rescue units remaining in the CFS fleet, which do not carry water or pumps as another appliance with this equipment is despatched at the same time to assist. However, many of the newer appliances, with the callsign of Rescue carry Road Crash Rescue equipment, as well as between 1800 and 3000 litres of water, depending upon the appliance configuration.
Road Crash Rescue equipment carried on rescue appliances include hydraulic cutters and spreaders, commonly referred to as the 'Jaws of Life', blocks and chocks to aid in crashed vehicle stabilisation and hard and soft protection to protect trapped casualties during extrication.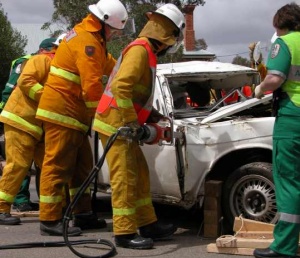 Specifications
Each Rescue appliance carries a basic set of equipment, which can include:
Halligan tool
Wooden Blocks and Chocks
Glass removal tools and shields
Generator
First Aid kit
VHF and/or UHF hand held radio
Additional equipment may be carried on the Rescue appliance, depending on the brigade requirements. This equipment may include:
Specialised stabiliser equipment
Please Note: The above information is provided as an example of a typical appliance of this type. Actual equipment and configuration of appliances may vary to suit requirements of the station to which it belongs.