Lighting
Essential for night work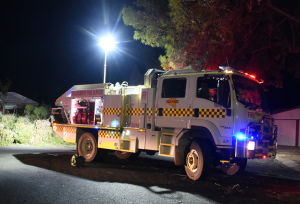 During times of emergencies, there is a need to ensure that the work area is well lit for the members working at an incident. This may mean that during the night, or times of low light and poor visibility, lighting plants are brought into action to provide better light.
These units may setup on the vehicle itself in the way of spot lights, stem lights powered by the vehicle batteries or mounted generator, or be of the portable type, fitted on stands along with a stand alone generator, or battery power.
Much of this equipment is similar to normal household and commercial type lights and generators, while other designs are used for specific incident types.
Brigades responding to road crash rescues often use high intensity flood lights to provide a large amount of light in a specific area so ambulance and CFS crews can assist the casualty. Other lights may be used to light the general area around the scene.
Normal flood lighting may be used in a structure fire to assist the Fire Cause Investigators to investigate the cause of a fire.
All equipment used is regularly tested and deployed to ensure members are familiar with the operation of the plant and that all the lights work as required.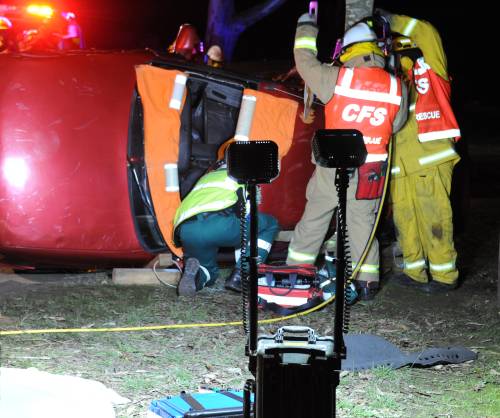 Photographs on this page taken by CFS Promotions Unit