Breathing Apparatus Compressor
Keeping fresh air coming
With all fire services utilising compressed air breathing apparatus (CABA or just BA), there is a need to refill the cylinders used in a short time ready for the next incident, or in the case of a large ongoing incident, keeping the flow of refilled cylinders going.
Many brigades now have BA compressors located at their station for this purpose. Units can either be set up on a trailer, as a portable unit, or a fully installed setup. All of the units are powered by three phase electricity.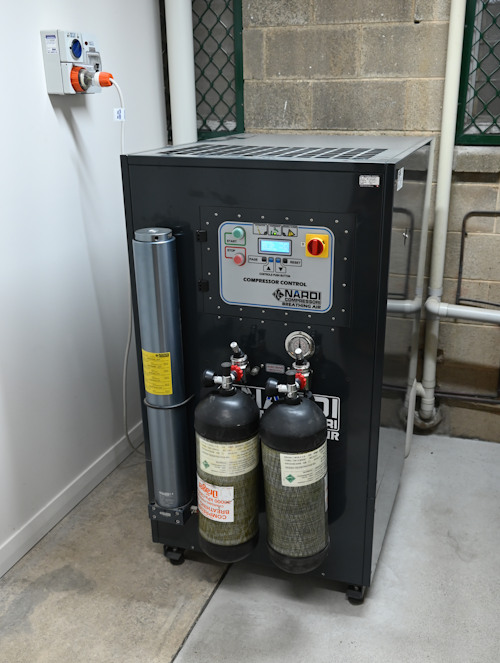 The compressors are fitted with particle collectors with a fine micron filter to ensure that the air drawn into the compressor does not have any contaminants, such as fuel vapours, smoke or dust.
Trailer units will also have capacity to carry racks of spare cylinders, and can be mobilised in a short time to a station closest to an incident to allow fast turnaround of cylinders. It will normally be towed by a group / logistics vehicle, and have trained operators manning the unit.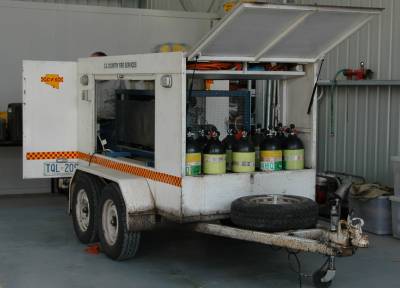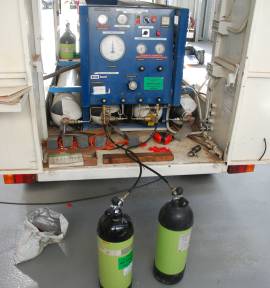 Photographs on this page taken by the CFS Promotions Unit