Photographic Galleries
A pictorial gallery of CFS members at work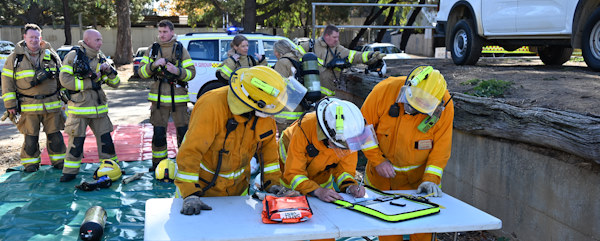 The CFS Promotions Unit, as a proud supporter of volunteer members, have put together a large expanding collection of pictures taken of members in action at incidents, performing activities such as training or public events, deployments to help interstate firefighters, and more.
We have also provided a guide for people wanting to assist us in taking photos for this site, and a collection of appliances from around the state.
Select the options from the menu on the left to see what the CFS volunteer gets up to in pictures.