Chainsaw
Getting things out of the way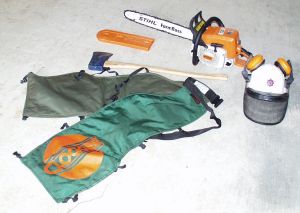 The chainsaw is one of the most common pieces of equipment used by the emergency services and is a common household item in many areas.
It is used to assist in the clearing of fallen trees off roads, houses and other property in a safe manner.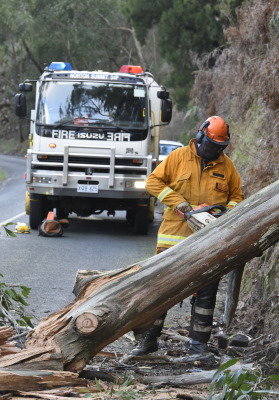 Operators are required to undertake accredited training in the operation and safety of the chainsaw, and must wear full personal protective equipment (PPE) whilst operating the saw. This includes chaps, helmet, ear and eye protection.
Brigades regularly train with the chainsaw to familiarise themselves with the safe techniques required to remove fallen trees, as a real incident will possibly be in the dark, with a storm or bad weather occurring which make conditions treacherous.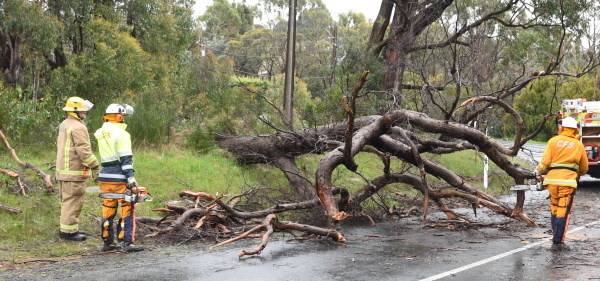 Photographs on this page taken by CFS Promotions Unit