The Halligan Tool
A primary entry tool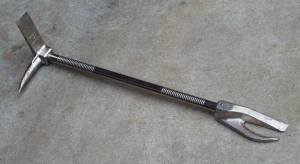 The Halligan tool, is a multi-purpose tool which has been specifically designed to assist in the extrication of casualties from vehicles, an item to enter premisis which may have padlocks on, or to jemmy doors, jammed by pressure.
This tool has now been issued to most of the state's brigades, and will eventually be in all appliances. It is extremely helpful as it combines a number of tools into one. A pinch bar, metal cutters, a drift with either a chisel or point and a hammer.
This will fit into a standard size locker, and is protected from the elements with anti-corrosion proofing.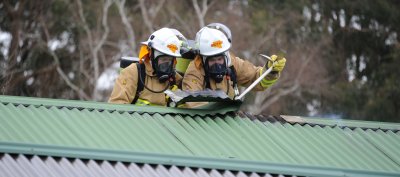 Photographs on this page taken by Ashley Hosking, CFS Promotions Unit