State Operations Call Centre
The State Operations Call Centre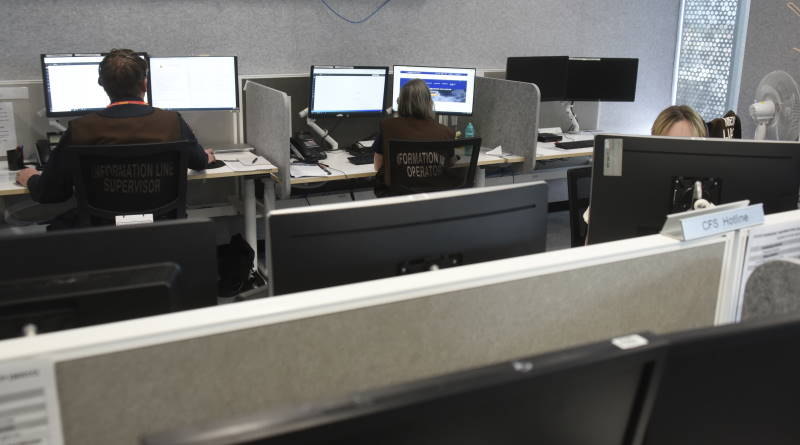 The State Operations Call Centre is located at CFS State Headquarters, within the Emergency Services Headquarters complex in Keswick.
The Call Centre is different to Call Receipt and Dispatch and is about information dissemination via a variety of means to a variety of people and organisations.
The sources of the information include members of the public, other agencies, the CRD Centre, the SCC and individual CFS officers.
Call Centre functions are primarily performed by CFS staff, CFS reception and Regional Centres with the Headquarters Operations brigade assisting during busy periods.
Photo taken by the CFS Promotions Unit