State Intelligence Cell
The State Information Coordination Centre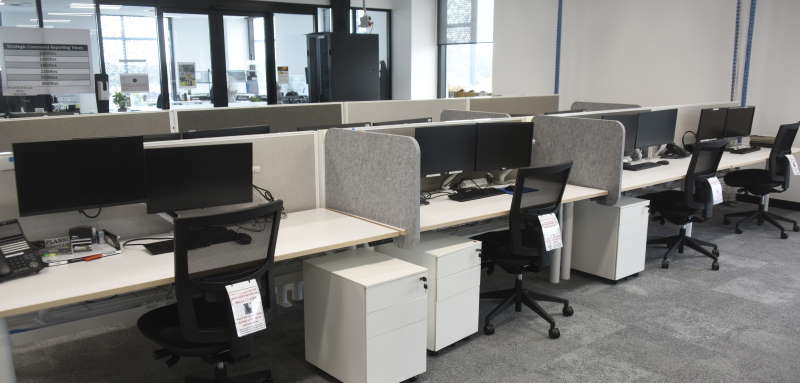 The State Intelligence Cell is located at CFS State Headquarters, within the Emergency Services Headquarters complex in Keswick.
The Intelligence Cell of the State Coordination Centre contains all the relevant equipment to enable information to be collected from, and passed to the Media, other Agencies and internally during an incident. This also includes updating the CFS Website.
Planning Officers will be here when an incident is on to prepare and disseminate plans and strategies that are to be used during an incident, along with Situation Officers who collect all the information about the current situation. This is done through Situation Reports received from Division and Sector Commanders, Air Observers, Ground Observers and by the Bureau of Meteorology. The Situation Unit will produce maps (through the DEH Mapping Support Team), Situation Reports and Incident Predictions.
Photo taken by the CFS Promotions Unit