Incident Command
Large Incident Command and Control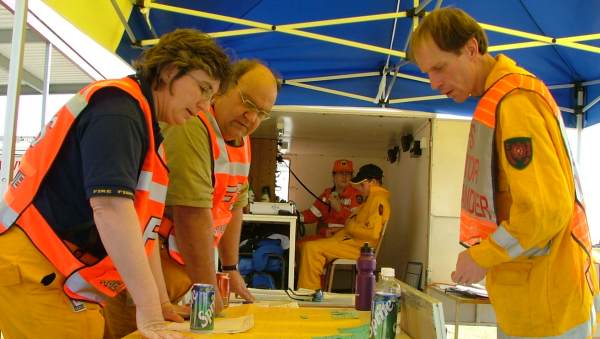 The CFS utilises an incident management system, known as AIIMS (Australian Interservice Incident Management system).
The system has an 'Incident Controller' who has overall command of an incident. There are a number of other roles that are filled, and assist the Incident Controller. These roles may include Operations Officer, Logistics Officer, Planning Officer, Communications Officer, Staging Officer, and Catering Officer.
As the size of an incident escalates, the size of the Incident Management Team will also increase. In a large, and prolonged incident, each role can take on several assistants, with each one being responsible for specific functions.
Photographs on this page taken by the CFS Promotions Unit