Aviation and Airports
Providing response to Airports and Airstrips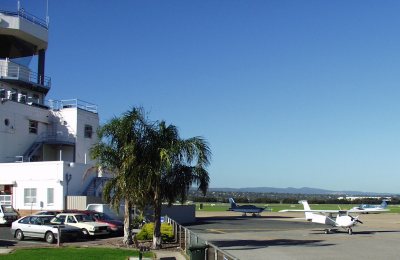 The Country Fire Service have a large number of the Airports and airstrips which lie within the brigade response areas. Brigades that look after these risks have had specialist training in aviation disasters.
Regular planning and training exercises with the Airport management ensure a rapid and effective response to any incident or impending incident.
There are over 400 regional airports and airstrips within South Australia
Of these
8 receive scheduled regional airline services
40 generate significant amounts of commercial charter services
72 cater to occasional commercial charter services as well as providing emergency access to remote parts of the State.
The remainder consist primarily of airstrips on pastoral or mining leases serving private interests.
Prior to 1991, most regional airports of significant size in South Australia were owned and operated by the Commonwealth. These were progressively transferred to Local Government ownership over a long period, with the process completed in South Australia in 1991. Apart from Adelaide and Parafield Airports, only Woomera and Edinburgh airports and 4 minor airstrips remain in Commonwealth ownership within the State.
The South Australian Government owns
Leigh Creek airport, leased and operated by Flinders NRG
10 airstrips situated in Regional Reserves operated by National Parks and Wildlife SA.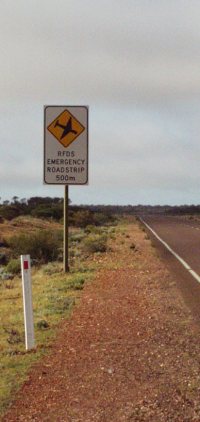 Regional Airports in South Australia with scheduled services include
Ceduna
Coober Pedy
Kingscote
Mount Gambier
Olympic Dam
Port Augusta
Port Lincoln
Whyalla

The Royal Flying Doctor Service (RFDS) have access to a number of airstrips located on interstate highways in remote areas which incorporate a safe landing area with a taxi apron and windsock. This provides a safe area to meet an ambulance or other vehicles in cases of emergency. There is one on the Nulabour Plain towards Western Australia, and one on the way towards the Northern Territory.
They have warning signs erected to warn motorists of impending landings.
Information from the Department of Planning, Transport and Infrastructure. Photographs by Ashley Hosking, CFS Promotions unit