Categories of membership
There are different categories of membership, and not all of them mean going out on a fire truck:
Cadets:
The CFS accepts boys and girls from the age of 11, although not all brigades accept cadets. Cadet members are not allowed to attend incidents, although they may attend controlled burn offs under certain circumstances. Some brigades have separate cadet units, whilst others include cadets in their normal seniors training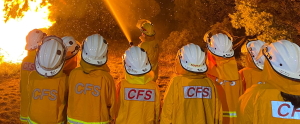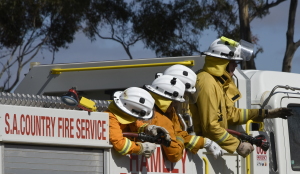 Operational Support:
This category is open to men and women aged 17 years and over. Generally, operational support members do not ride the fire appliance, but are involved in a number of other functions. This may include: Radio operations, incident management team functions, scribing, staging area management, catering and fundraising. Operational support members are entitled to training courses. People interested in providing operational support functions need to be able to work as part of a team and be able to keep a cool head in stressful situations.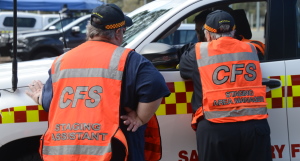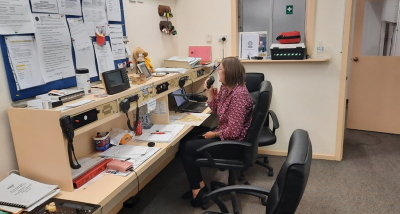 Firefighters:
This category is open to men and women, aged 16 years and over. This category involves riding an appliance to an incident, and may be involved in putting out fires, removing trees from roads, cleaning up after a hazardous materials spill, entering smoke filled buildings to search for casualties and extinguish fires, cut injured people from crashed vehicles - the list is endless. Some of the duties of firefighters are very unpleasant, assisting in removing dead bodies from crashed cars, or buildings, dealing with dead or injured stock involved in accidents or fires.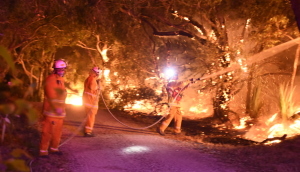 People interested in being a firefighter need to be able to work as part of a team, be able to keep a cool head in what can be extremely stressful situations, and be reasonable physically able to carry out tasks as required.
Photos taken by CFS Promotions Unit, Bill Corcoran & CFS Region 6 HQ