Floating Collar Dam
A way to store water in remote locations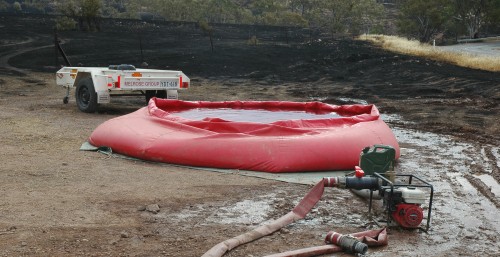 This equipment provides a means of holding large volumes of water at a temporary location for the purpose of firefighting.
A selection of these dams exist, with some called portadams. Sizes vary from 1,000 litre to 10,000 litre capacity, and it is the floating collar at the top of the dam wall that provides a means of containing the water. As the water level increases, so the walls expand to suit.
Most Tankers, Air Support and HAZMAT brigades carry these dams to enable a water source to be set up close to the incident, allowing appliances and tankers to fill the dam, then proceed to get additional water at another location leaving the dam for other appliances to refill from it.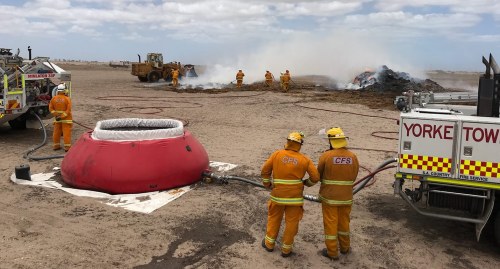 Photographs on this page taken by the CFS Promotions Unit