Call for Information
The CFS Promotions Unit is after information you may have on a range of items. From details on people and places in photographs, to items of equipment, where they were used and why.
As we come across photographs and information, or requests for assistance from others, we will post the information we have here, along with the information we are seeking.
If you can assist with the request, please email us, using the button below each item.
If you have any requests for information, you can email them to pip@fire-brigade.asn.au
---
INDEX OF ITEMS
CFS Port Broughton GMC pickup


Appila Members
---
CFS Port Broughton GMC pickup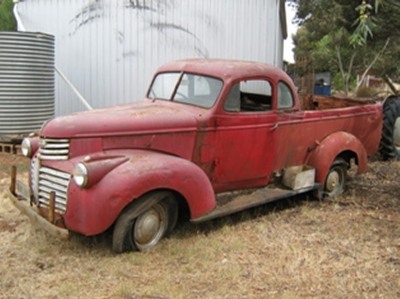 Click on this image for a larger version
February 2013
This GMC pickup from has been purchased from Redhill. The purchaser was informed that this pickup used to be a part of the CFS Port Broughton, back in the 50/60ís. The seller's father purchased it from them. The registration was RSM083, it is a GMC pickup, circa 1946/47.
Any information about this vehicle will be passed on to the new owner, as well as being added to our history records.
---
Appila Members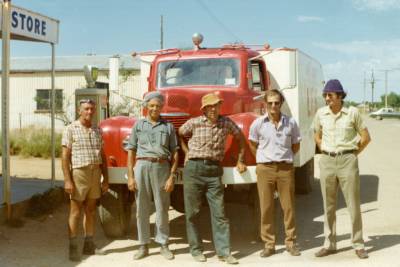 Click on this image for a larger version
December 2012
Can you help identify the following people in this photograph. From the left are Gordon Harvie and Keith Catford, both of the Appila EFS. The photo was taken in Appila in 1976. We think the three men on the right may be from another EFS brigade, and although the men may have changed in appearance, they may still be in the CFS or there may be family or community members still involved may be able to identify them. The picture was taken by the late Jack Babbage of Appila, and the information will be part of a new history book, compiled by Max Sayer.
---
This information has been sourced from the CFS Promotions Unit