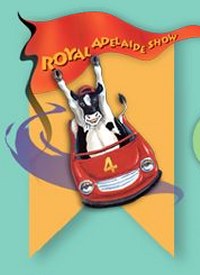 15 Minutes of Flame - Emergency Services Display
The SA Country Fire Service will have 15 minutes of "flame" as it performs each night in the Main Arena. More than 50 CFS volunteer fire fighters will join "Smokey the Koala" - the mascot of the CFS - to present an entertaining look at how the CFS has evolved from a bushfire brigade to a highly sophisticated multi emergency response agency.
The show starts with a re-creation of the days when volunteer firefighters from the Emergency Fire Service (EFS), known today as CFS, would parade around the arena in their red, open deck fire trucks before competing in hose and ladder drills from the 1950's.
A number of vintage EFS vehicles will parade in the arena while images of the early fire service will be featured on the arena's big screen.
After a glance back to the "way we were", the presentation will come alive with a series of "live" emergencies using spectacular pyrotechnics including fires and explosions, hazardous material spills and a structure fire.
CFS volunteer firefighters, who are active members of brigades from across South Australia, will respond to each emergency under lights and sirens using the latest firefighting appliances and equipment.
For a pictorial display of the practice sessions and then the nights of entertainment, choose a day below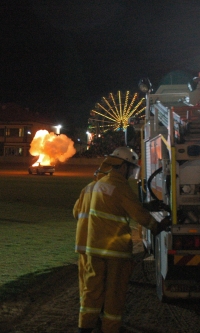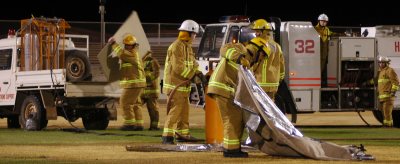 Gallery by the CFS Promotions Unit: www.fire-brigade.asn.au